SUBMISSIONS ARE CURRENTLY OPEN.
Submissions are reviewed on a first come, first served basis until March at which point priority is given to seniors, so please submit promptly to ensure we review your work in time for the possibility of publication.
---
The Alcalá Review considers the previously unpublished works of all USD undergraduate and graduate students. No matter the medium, we are looking for that which excites, forces a new perspective, and represents the talent of the USD student body.
---
SUBMISSION GUIDELINES
Fiction: We accept short fiction, flash fiction and selections from longer works provided they can stand alone.
Poetry: Up to five pages of poetry with no more than five poems total. Each poem should start on a separate page, though it may be longer than just one page. We are pleased to welcome works in translation.
Creative Nonfiction: We accept essays, critical reviews of USD events, commentary pieces, interviews, and op-eds.
Other Writing: If your work doesn't fall under one of these categories, we welcome you to submit it here. Please include a short explanatory note if it is necessary to evaluate your work.
Photography: Please submit up to 20 of your best photographs. They may have a central theme or be as eclectic as you choose.
Visual Art: Please submit up to 20 pieces of visual art as a JPEG, PDF, or PNG file.
Please submit your work as a Word document to our Submittable page. Since our submission process is blind, we ask that you do not include your name anywhere on the document itself.
We accept submissions on a rolling basis.
We accept simultaneous submissions, so long as you promptly withdraw your piece should it be accepted elsewhere.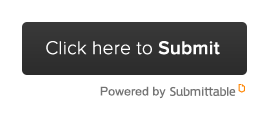 By submitting your work to The Alcalá Review, you consent to the publication of your work in our print or online edition. All rights revert to the author upon publication.
Unfortunately we cannot offer financial compensation at this time.