In Brief: To commemorate the bicentennial of Frankenstein's publication, The Alcalá Review is holding a scary short story contest.
Reflecting on the origin of her infamous Gothic novel in her late years, Mary Shelley recalls experiencing a classic case of writer's block:
…I busied myself to think of a story —a story to rival those which had excited us to this task. One which would speak to the mysterious fears of our nature, and awaken thrilling horror—one to make the reader dread to look round, to curdle the blood, and quicken the beatings of the heart. If I did not accomplish these things, my ghost story would be unworthy of its name ("Preface" to Frankenstein, 1831).
Born of a ghost story competition among a small group of friends during a rainy summer in 1816, Frankenstein: or, the Modern Prometheus has certainly outgrown its modest beginnings. Two hundred years after its original publication in London in 1818, Mary Shelley's novel continues to exert a cultural influence that is arguably unmatched by any other work of fiction. We find her "hideous progeny" haunting everything from science fiction to cinema, philosophy, feminist and queer theory, and debates about artificial intelligence. Frankenstein proved to be an unexpectedly incisive and agile intellectual project for an eighteen-year-old girl. It is at once a semi-autobiographical psychodrama, a tale about the limitations of human knowledge, and a keen social commentary of early nineteenth-century Europe.
On the occasion of its bicentennial, The Alcalá Review invites the submission of ghost stories in the spirit of Mary Shelley's Frankenstein. As all ghost stories do, the strongest submissions will explore some cultural anxiety or fear that finds expression in a tale of horror and/or the supernatural. Possible topics of exploration include race, sexuality, contemporary politics, science, and media cultures. Whatever the subject, the story must find ways to, as Shelley put it, "awaken thrilling horror" and "quicken the beatings of the heart." The winning story will be featured in the spring 2019 issue of The Alcalá Review.
Guidelines: Stories must be between 500 and 2500 words
Deadline: February 15, 2019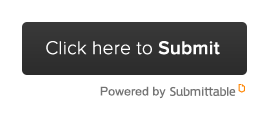 ---
Frankenstein; or, the Modern Prometheus (1818)
Frontispiece illustration (1831 edition).